Let's get right down to it: High employee attrition rates pose a danger to any business and cost employers time and money to overcome. A global study on employee engagement by Gallup estimates that it can cost twice the annual salary of an employee to replace them.
Understanding why people leave empowers companies to implement the right processes and adopt the right tools to support employee satisfaction and success – and, by extension, the company's success. These insights are key to aligning expectations, ensuring sustained employee engagement, and reducing attrition rates. So how can organizations recognize when employees are disengaged? What are the tools to mitigate employee attrition and prevent the loss of top talent?
Primary Causes of Employee Attrition
Amid mass layoffs, lockdowns, and uncertainty due to COVID-19, employee attrition rates reached their lowest in nine years in April 2020. According to the 2021 Bureau of Labor Statics report, the annual total separations rate shows that between April and August 2020, the number of employees leaving decreased by 27 percent compared to the same period in 2019.
Despite decreased separation rates in 2020, global turnover rates have increased significantly in 2021 due to more job opportunities, pandemic burnout, and employees overall feeling disconnected from their current company. With COVID-19 continuing to disrupt workplace dynamics, this reality raises the stakes for how to manage employee turnover proactively.
Signs of Disengagement in Employees
Recognizing when employees are showing signs of disengagement and responding appropriately is another critical factor in reducing attrition. Just what are the tell-tale signs of employee disengagement?
Withdrawn from any non-necessary activities with coworkers
Reduction in their start and end times
Drop-in quality of work and productivity
Increased number of breaks in their normal routine
Lack of motivation
Absenteeism
All your efforts to achieve a workforce invested in your company's mission will be wasted if you can't understand what is important to employees. Establishing clear job expectations, providing the tools employees need to feel confident in completing their tasks, and keeping the lines of communication open can help to keep employees from becoming disengaged. And when done right, your employees will be more likely to trust their leaders and be forthcoming when they need additional support.
5 Ways To Prevent High Employee Attrition Rates
Set realistic expectations

One of the most common causes of attrition is due to employees misunderstanding their job expectations. Avoid post-hire shock and ensure that all new hires are given clear instructions on their day-to-day responsibilities and job functions.

Offer support and show appreciation

A company's culture can either foster a supportive environment, or it can lead to employees feeling stressed and undervalued. By expressing frequent shows of gratitude, you can significantly reduce employee turnover. Consider offering rewards for excellent performance. When employees feel happy, safe, and motivated in the workplace, engagement increases. Encourage and motivate your employees to give and receive feedback; how that information is received and acted upon can be a predictor of attrition.

Train employees with effective tools

A lack of proper training and resources to support employee growth and development is a high contributor to employee attrition. Empower your teams to obtain the skills they need to succeed by utilizing modern platforms that enable microlearning and gamification.

Communicate well and often

Communication is key to sustaining employee engagement. After the initial onboarding process is over, employees can feel out of the loop and isolated, especially those working in remote environments. A Work Institute study shows that nearly 40% of employees who quit do so in the first year, but in some sectors like call centers this can be significantly higher. Ensure your organization's goals and any company updates are frequently shared with the entire team. Open up various forms of communication to ensure everyone can be heard.

Compensate fairly and recognize high performers

It's no surprise that many employees jump ship when a better opportunity comes their way. In today's competitive landscape, you must regularly evaluate your employees' salaries to ensure they meet market standards. Ensure high-performing team members are rewarded, both with compensation and recognition by their leaders.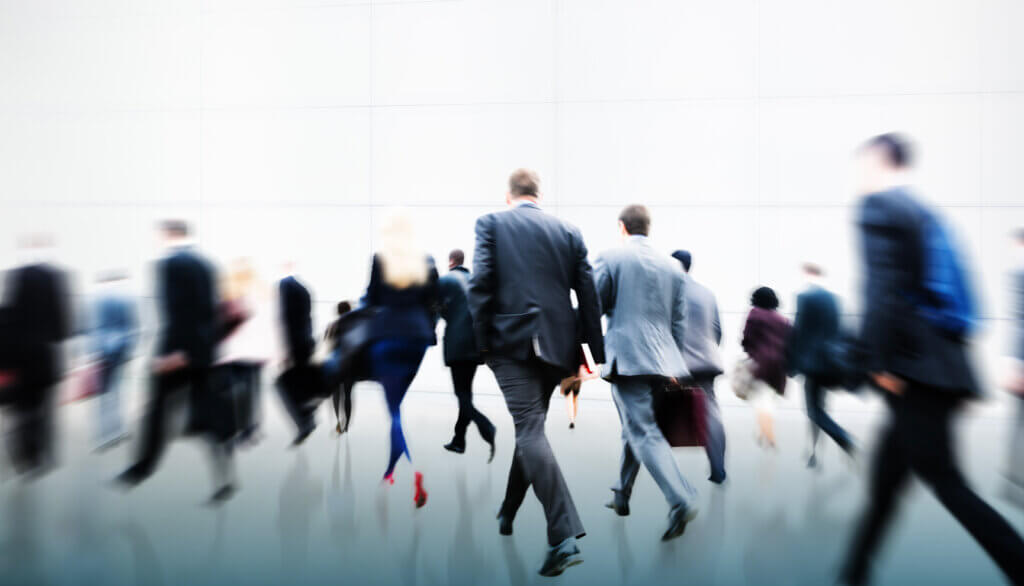 Looking to Get Ahead of Employee Attrition in Your Organization?
Attrition is costly because it takes time and resources to redistribute work and find and train new talent. Given the insights into the attributes impacting attrition, you can take steps to remedy this. By concentrating on employee engagement through meaningful work, goal-setting, and communication of worth, you can inspire better team productivity. As mentioned in our ebook, delivering personalized learning will enhance employee performance.
To keep people working for you, be sure you and other members of your management team proactively keep an eye out for signs your employees are disengaged. With Centrical, you will not only find more ways to minimize employee attrition, but you'll also discover new ways to motivate your employees. Centrical is an engagement and performance platform that provides a unique way for employees to grow and learn through gamification. By providing an interactive, fun way to track progress and monitor goals, teams are motivated to perform their best. Centrical also offers instant feedback loops between employees and managers, keeping communication easy and transparent. By using the platform, you can unlock new ways to align on success metrics and push performance forward, while reducing your employee attrition rate.