AI-Powered Continuous,
Effective Coaching
Scale frontline manager impact
"Centrical makes it extremely easy to quickly determine who our managers should coach next. This is especially important in a virtual environment when they need to constantly communicate with their team."
Director Reservation Operations, Global Hospitality Brand
Boost performance with empathetic & effective coaching
Your frontline managers play a critical role in the performance of your teams. Poor managers drive down employee engagement and productivity and can spoil even your best attempts to fight attrition.
Centrical leverages augmented intelligence to eliminate the administrative burden of coaching, empowering frontline managers to connect at a deeper level and enabling their frontline teams to thrive.
BENEFITS
Coach for Success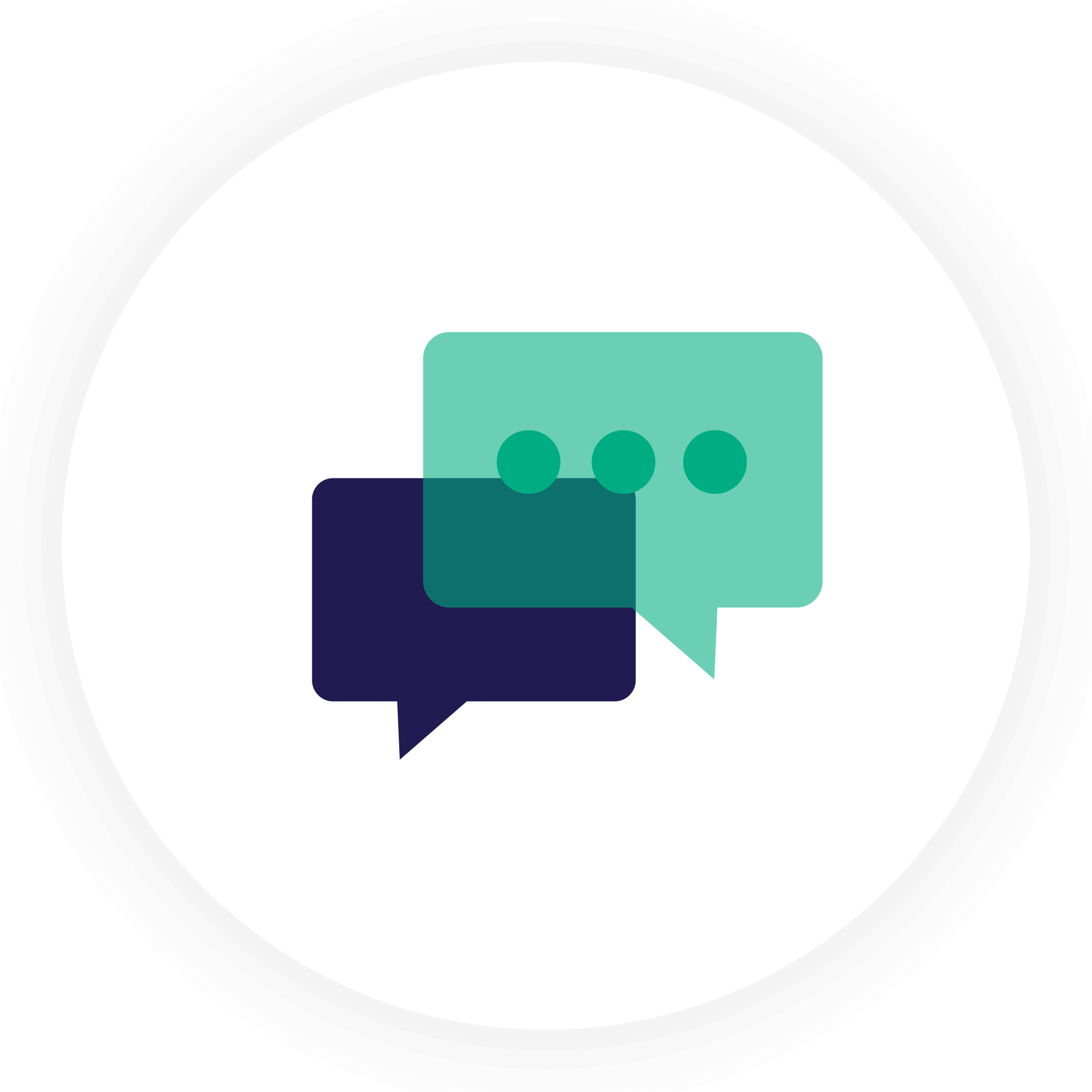 Make every coaching moment count
Guide managers with everything they need to coach effectively through consistent and actionable scheduled conversations and daily AI-driven insights to coach in the moment of need.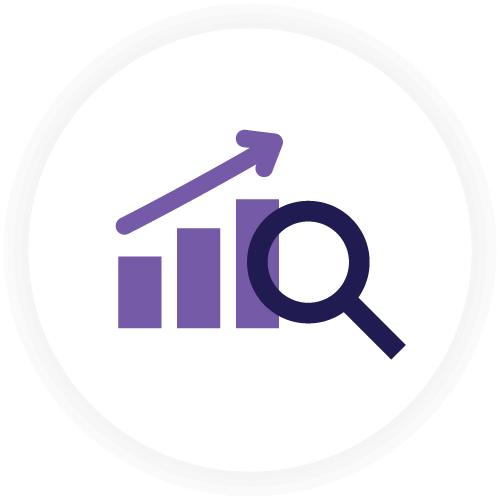 Turn insights into guided action
Enable managers to provide the right support at the right time with coaching templates, integrated quality evaluation forms, targeted challenges, contextual learning, and virtual conversations.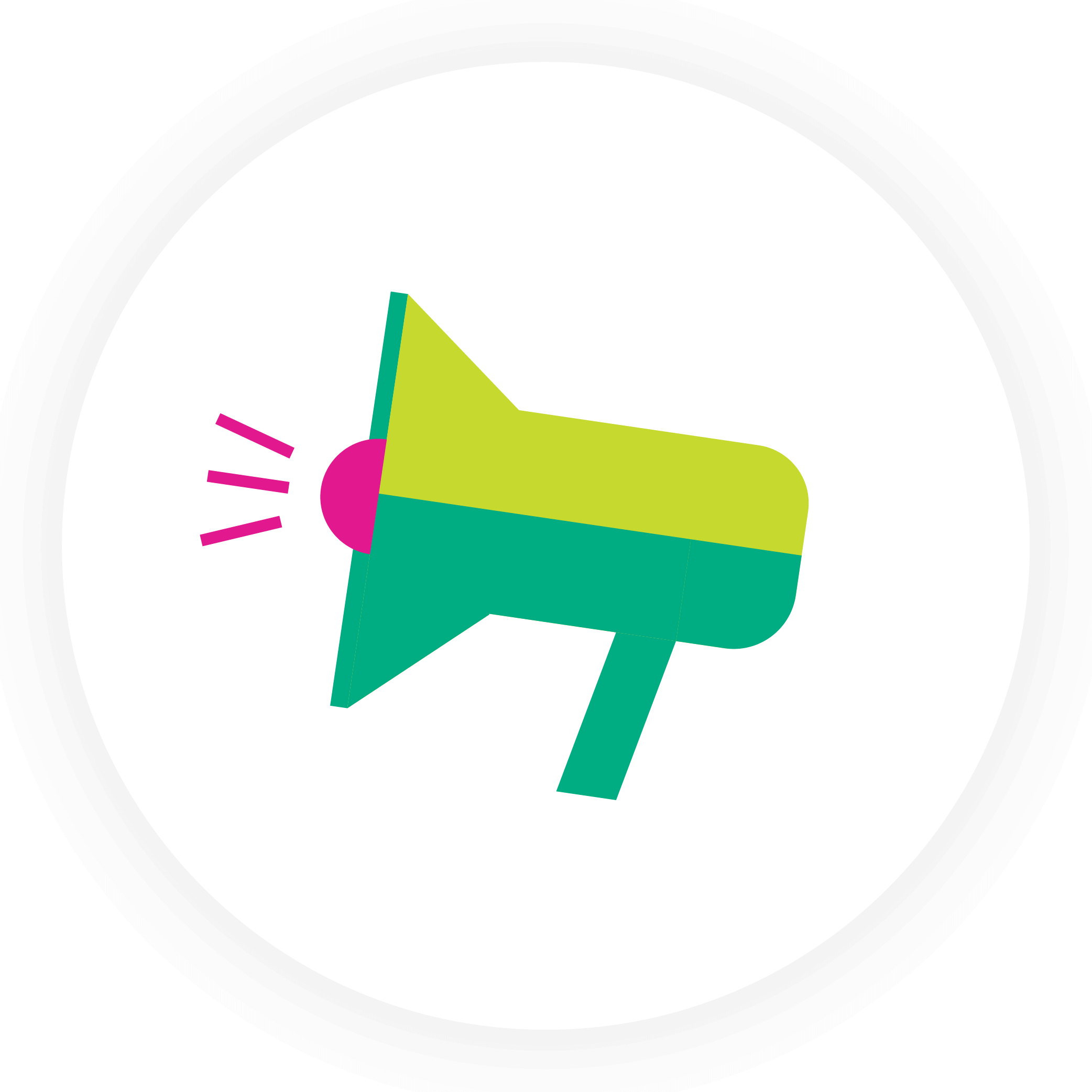 Expand the coaching network
Scale manager effectiveness by leveraging the power of your network. Promote and reward knowledge sharing to build a community of experts.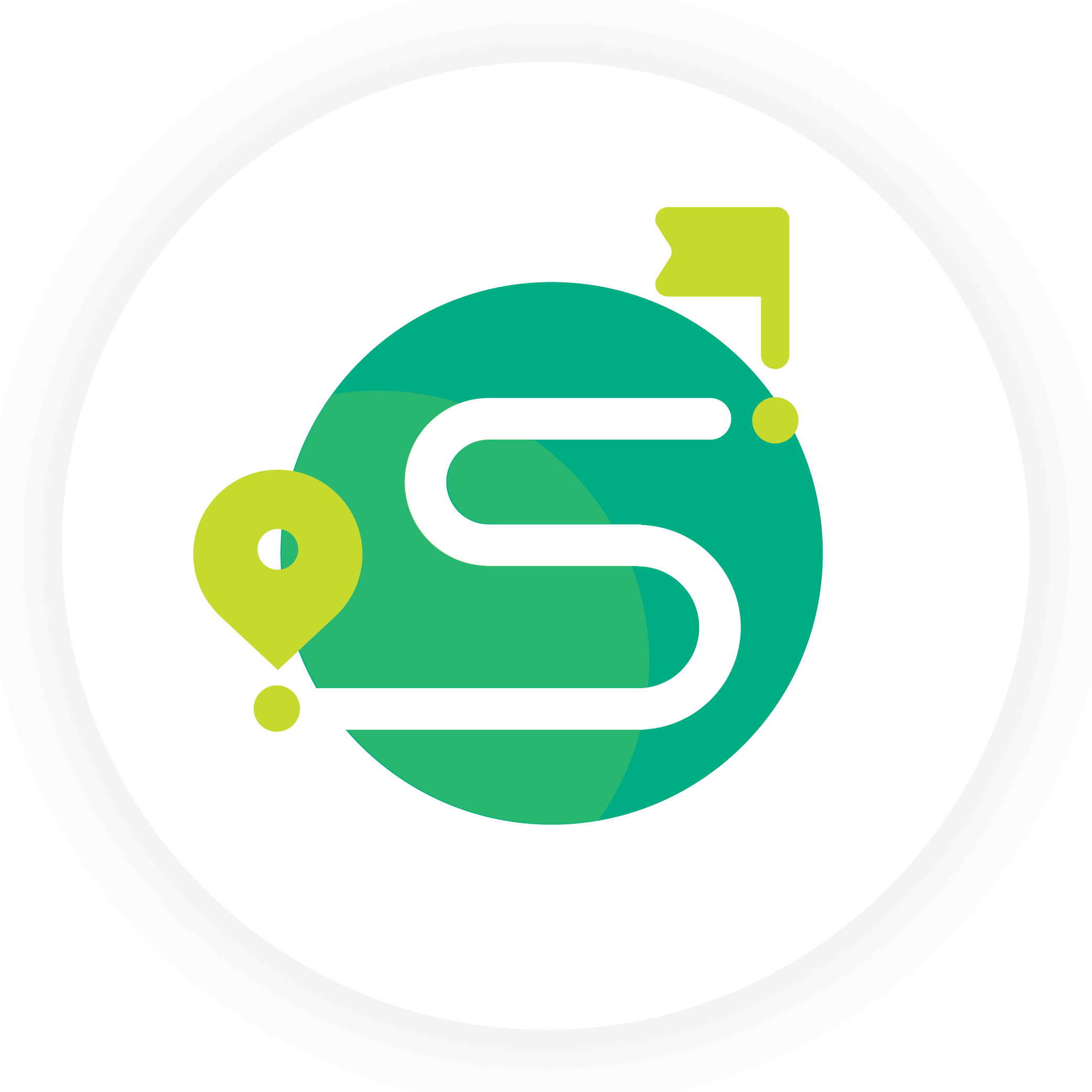 Balance accountability with autonomy
Enable your people to own their success with visibility into individual and team performance, targeted microlearning, and clear career pathways that support ongoing development.
FEATURES
Transform your frontline managers
to build high performing teams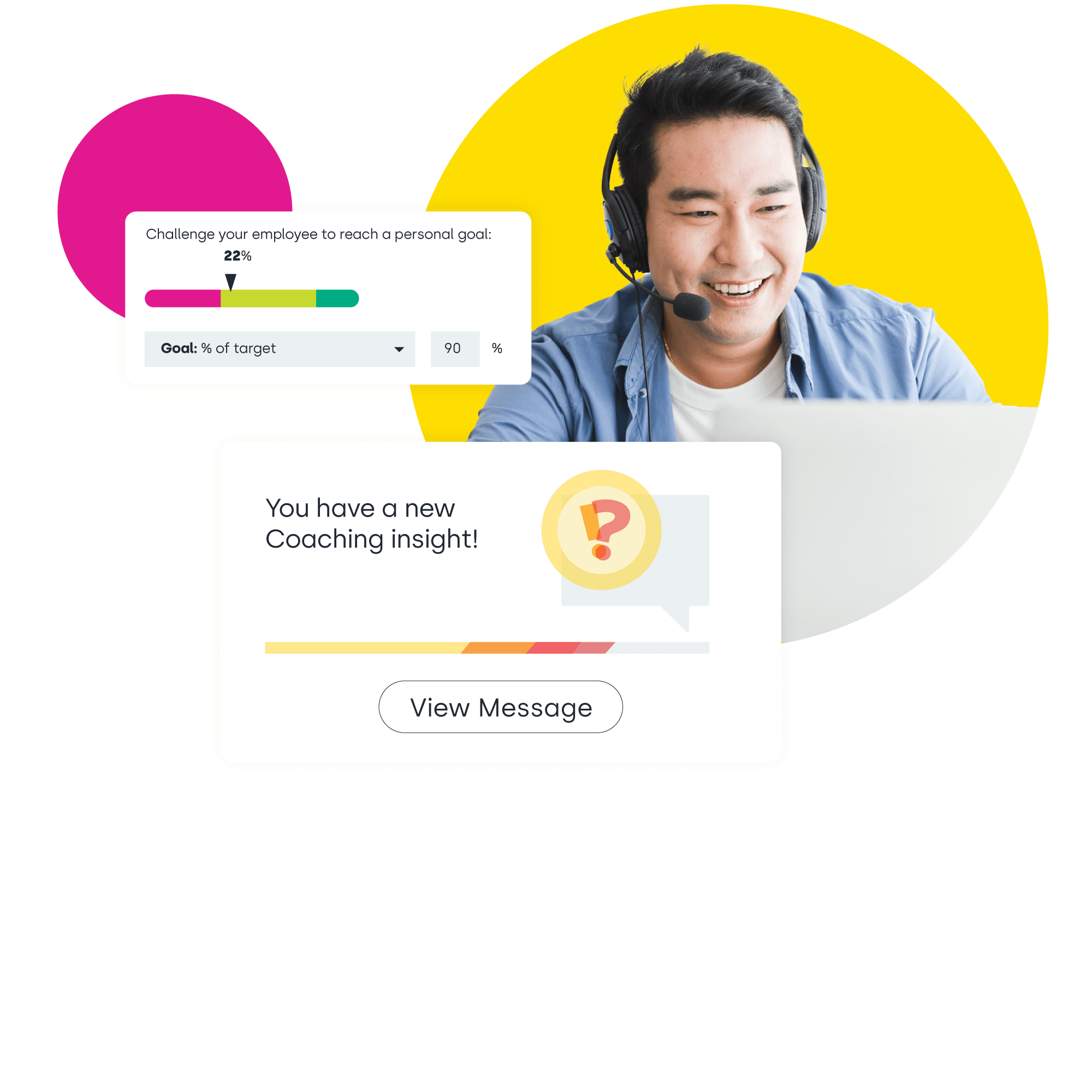 Continuous feedback
Provide just-in-time support and close the feedback loop. With Centrical managers can:
Initiate a performance conversation around a specific KPI (CSAT, FCR, Quality, Conversion Rate)
Send a guided coaching action to create a dialogue around performance (e.g., what obstacles are getting in the way)
Trigger a personal challenge (improve by 10% by next week)
Assign a learning mission to help their teams exceed their goals and grow
Scheduled Coaching
Save managers' time prepping for scheduled coaching conversations and make the most of every coaching session with quick access to performance data from across your operational systems and integrated quality evaluation forms. Follow up with guided coaching actions, learning missions, and performance challenges.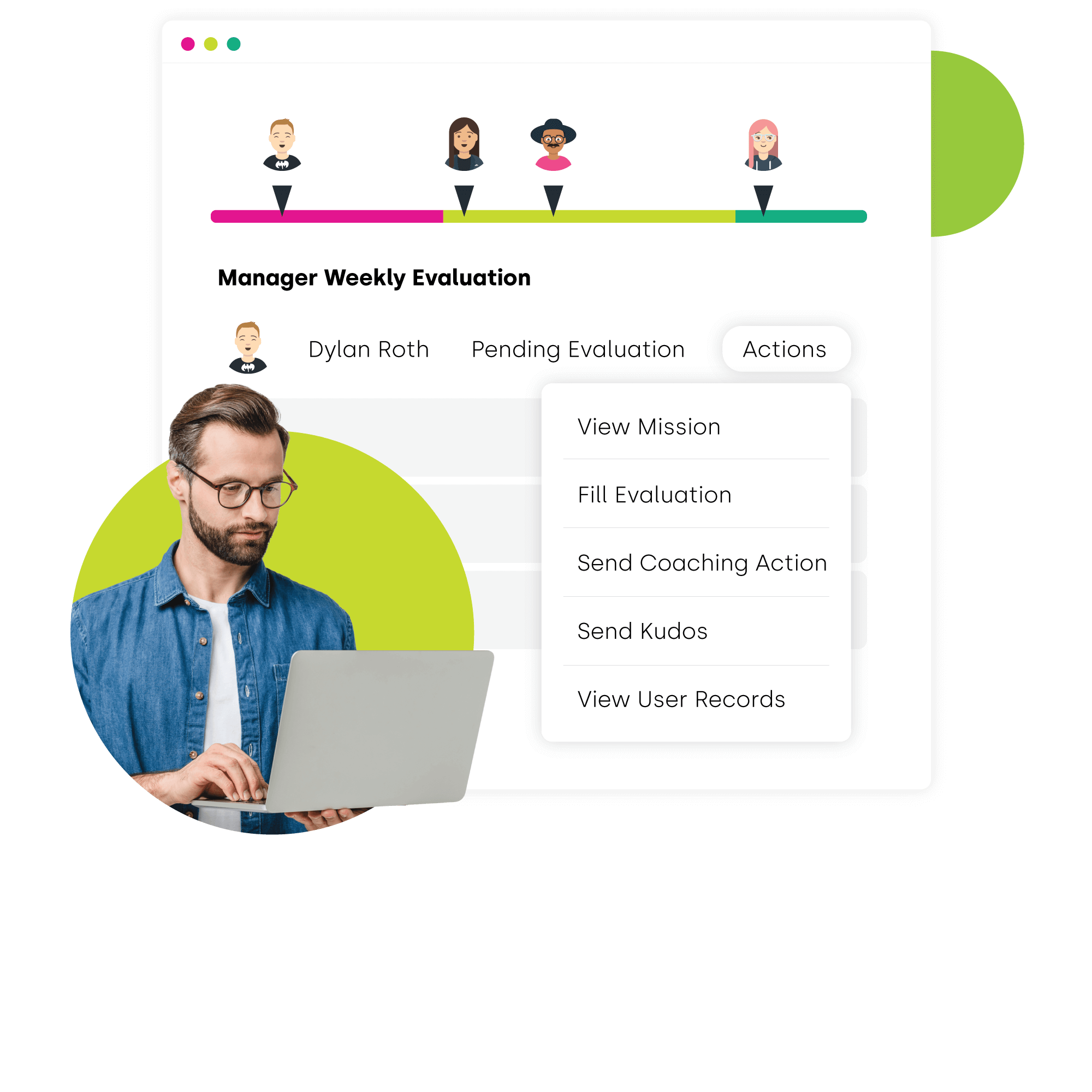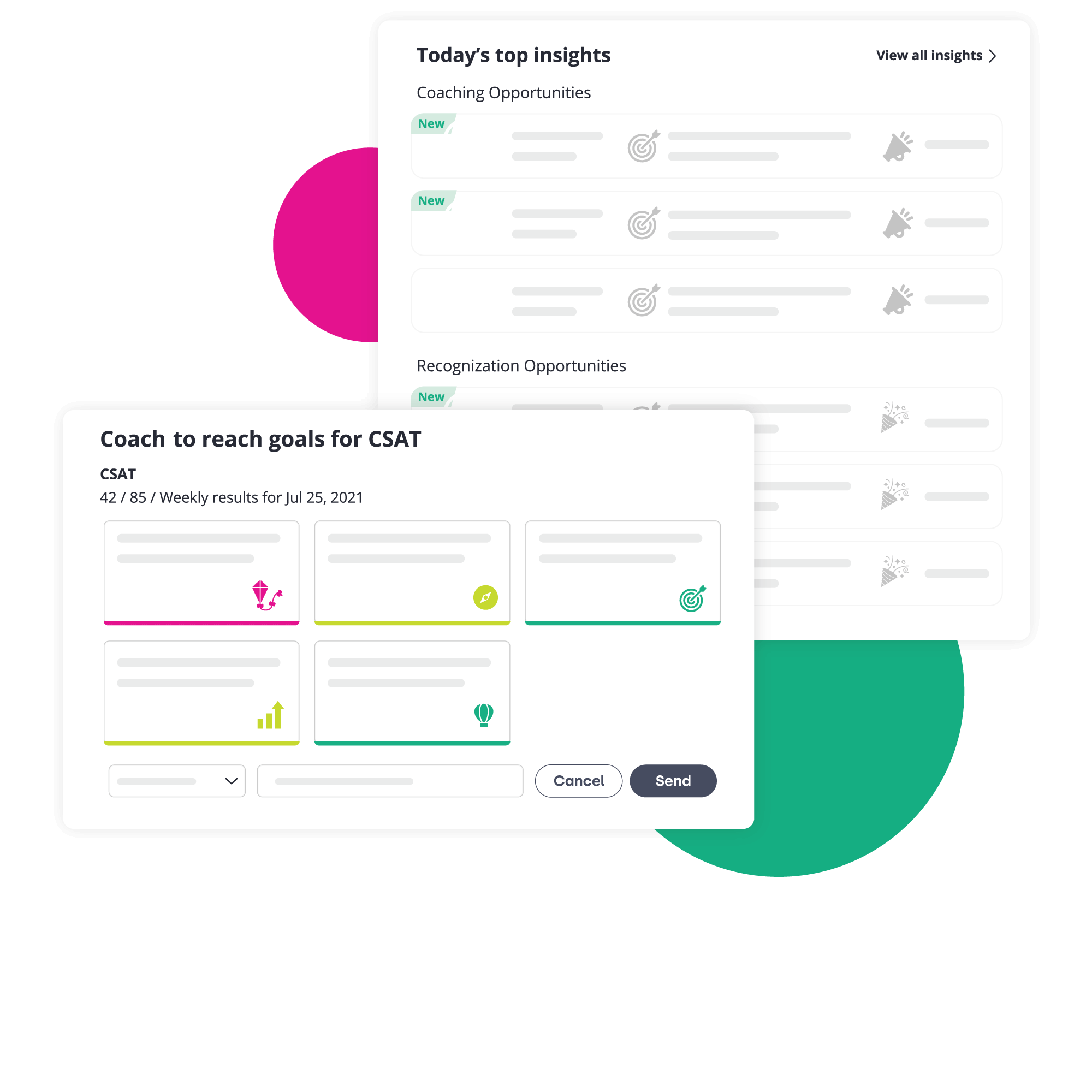 AI-triggered performance insights
Focus managers on performance outliers with daily insights around performance drops in addition to wellbeing indicators to that support empathetic leadership.
Recognition
Never miss an opportunity to celebrate success with daily recognition insights and manger awarded kudos and badges.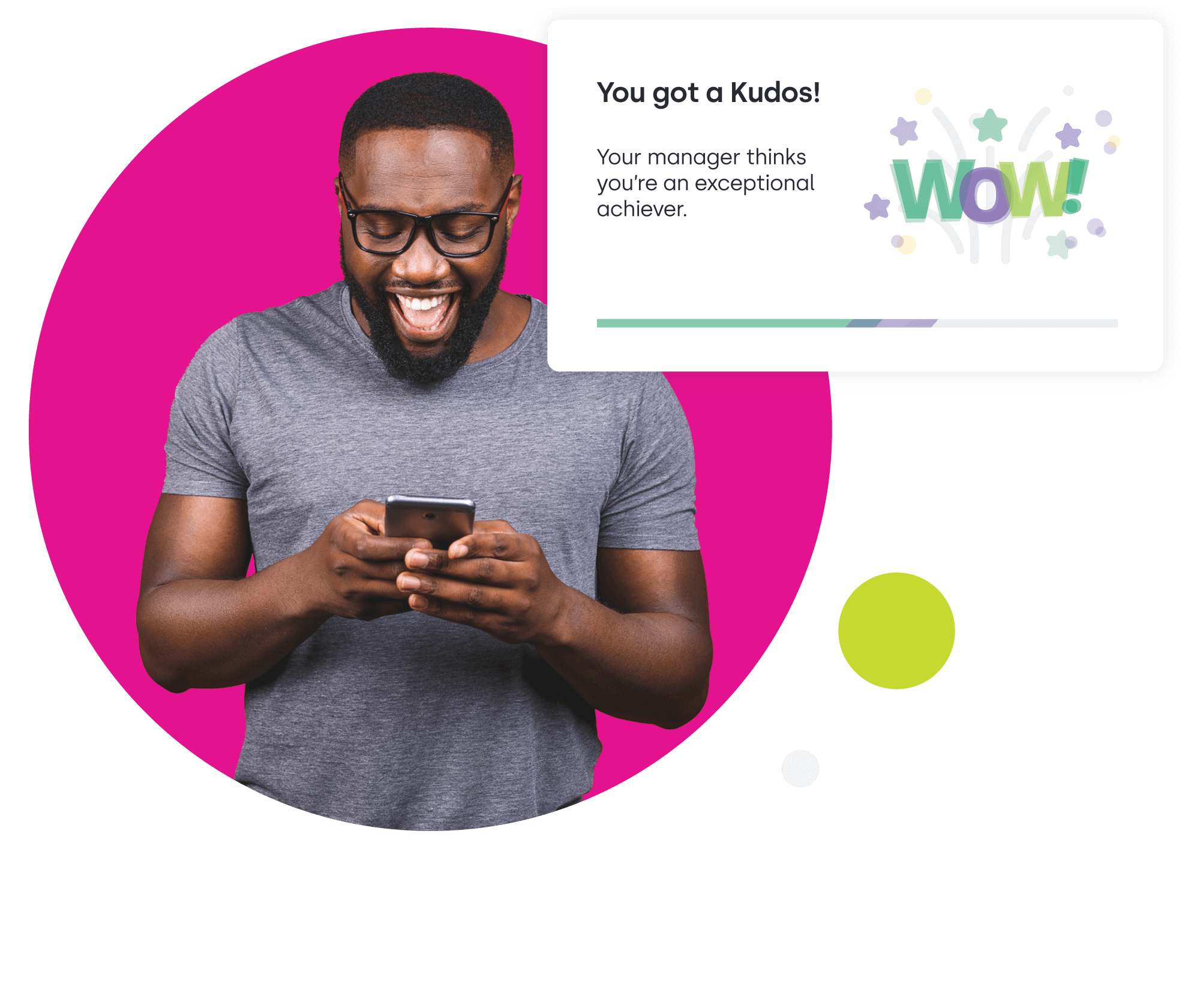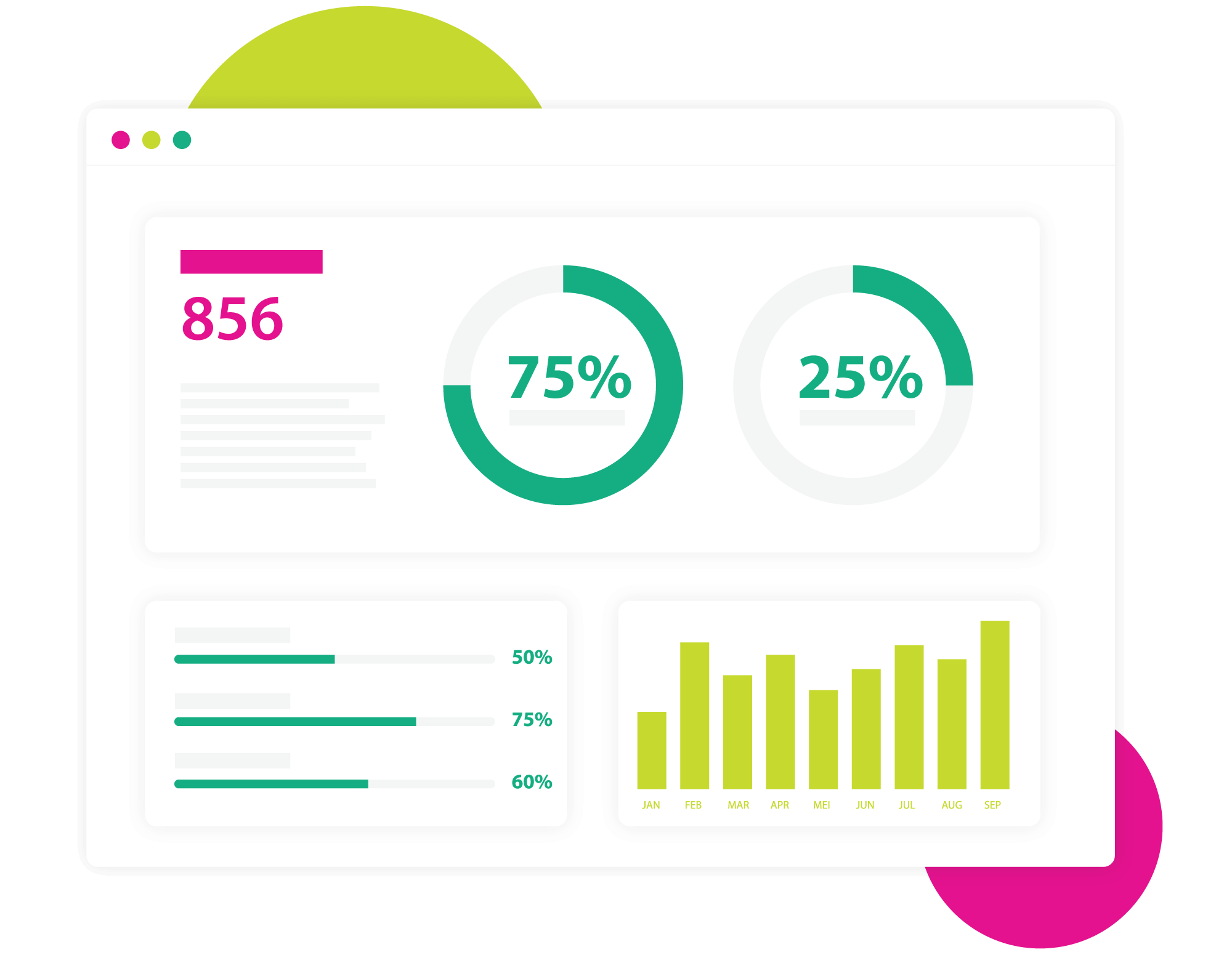 Analytics
Analyze team trends in performance, engagement, learning, and wellbeing to better support every individual.
Trusted by leading enterprises:
Unleash the full potential of your workforce
Request a demo to see for yourself ​​how Centrical drives employee engagement, performance, and growth knowledge for the world's leading organizations.
Request Demo