AI-Powered Continuous, Effective Coaching
Empower frontline managers and nurture employee success through augmented intelligence-infused coaching that delivers real-time, personalized performance insights and guidance for continuous opportunities to improve.
Change is never a one-and-done exercise. It's an ongoing journey.
Augmented coaching: A personalized approach, at scale

Scheduled
Ongoing structured feedback and development

Integrated
Real-time coaching tailored to employees' immediate needs

Peer & Expert
Expanded coaching across employees' teams and beyond

Self-Driven
Employee-initiated professional growth
---
Powerful manager insights. Measurable employee results.
Make coaching easy, and actionable
Celebrate success to keep employees engaged
Watch employees reach new heights
84%
of managers view daily coaching insights
70%
of insights viewed are acted upon
42%
higher performance scores
32%
increase in post-coaching learning activities
30%
of manager coaching actions include recognition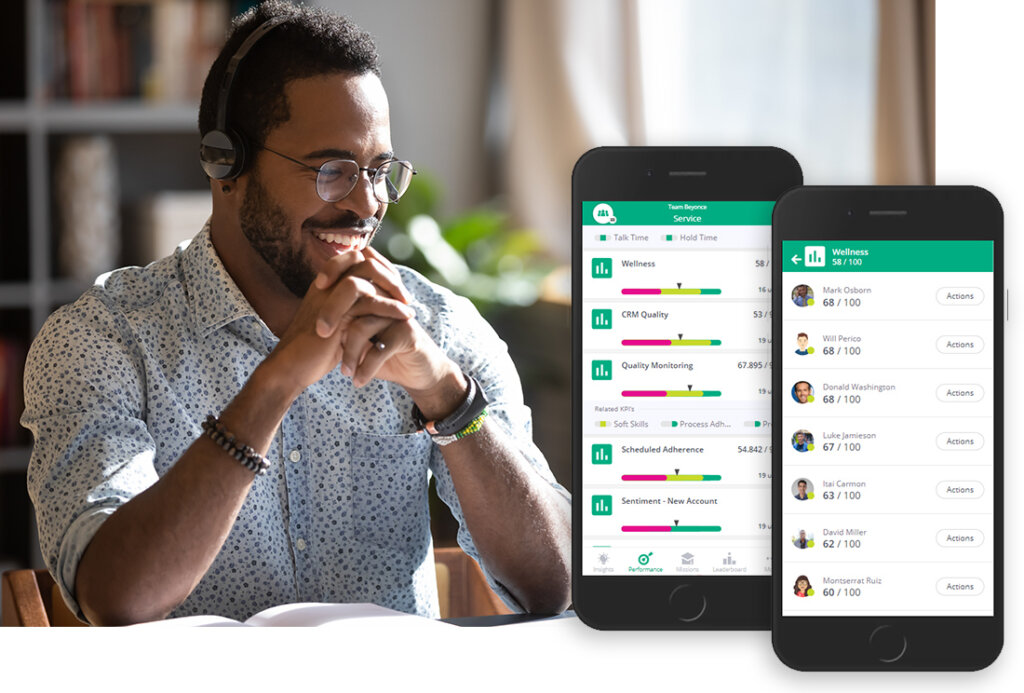 Infuse empathy, ensure wellbeing, create deeper connections
Apply Centrical's real-time coaching capabilities to build a stronger rapport between managers and employees. Uncover opportunities to assess employees beyond performance, including checking wellbeing, building trust and creating meaningful connections between managers, teams and employees to drive deeper engagement, increased productivity, and greater job satisfaction.
---
Turn insights into actions
Centrical applies augmented intelligence to make it easy for frontline managers to personalize employee interactions. AI-powered recommendations are delivered to managers, making it easier to discern personalized coaching opportunities for individuals. Immediate action can be taken when opportunities are identified using a variety of coaching options.
TURN INSIGHTS INTO ACTION
Send a personal coaching action
Use customizable coaching templates to standardize coaching across teams, while maintaining a personal touch to support employees.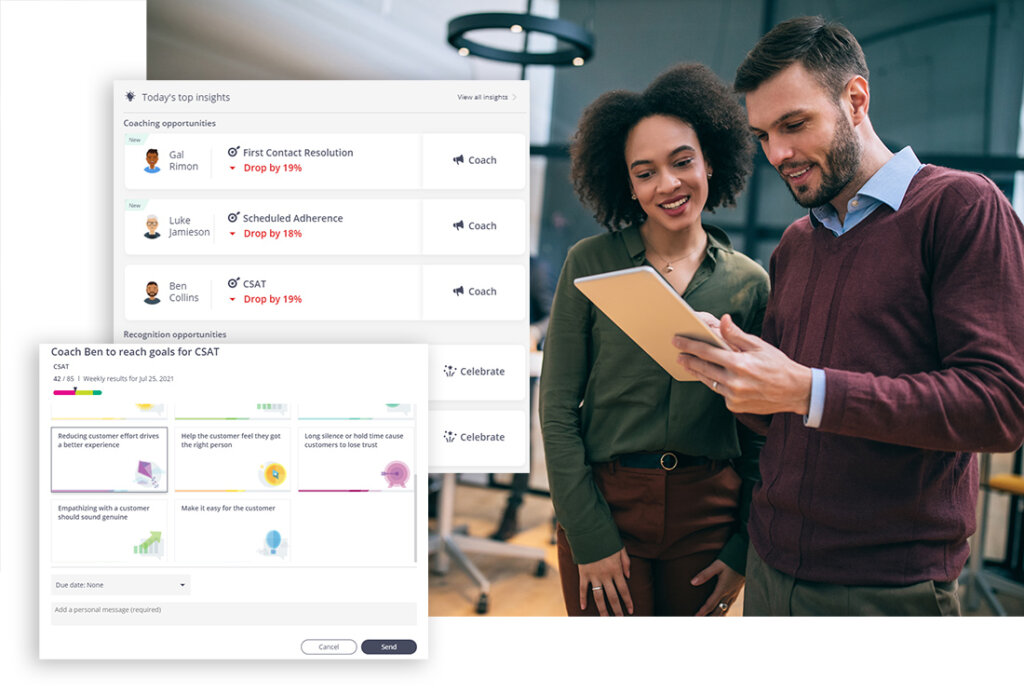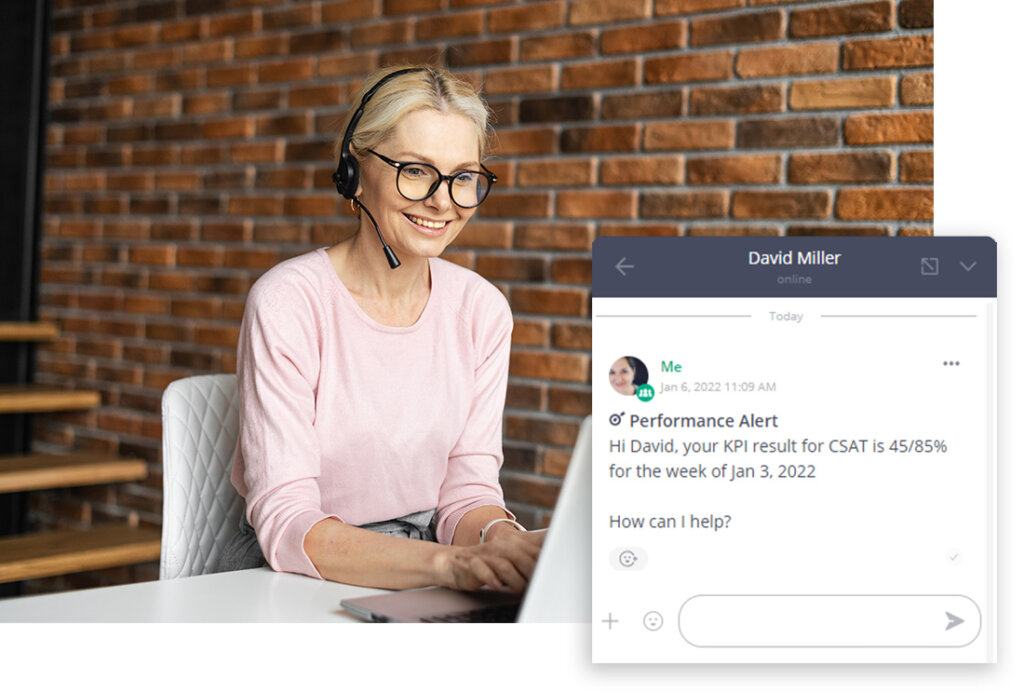 TURN INSIGHTS INTO ACTION
Start a conversation
Easily check in when performance dips (or just to say hello). With conversations, team leaders and employees are always connected, no matter where they are working.
TURN INSIGHTS INTO ACTION
Send Kudos to recognize success
Never miss an opportunity to recognize employee success. Kudos helps you keep employees engaged and committed to delivering business outcomes.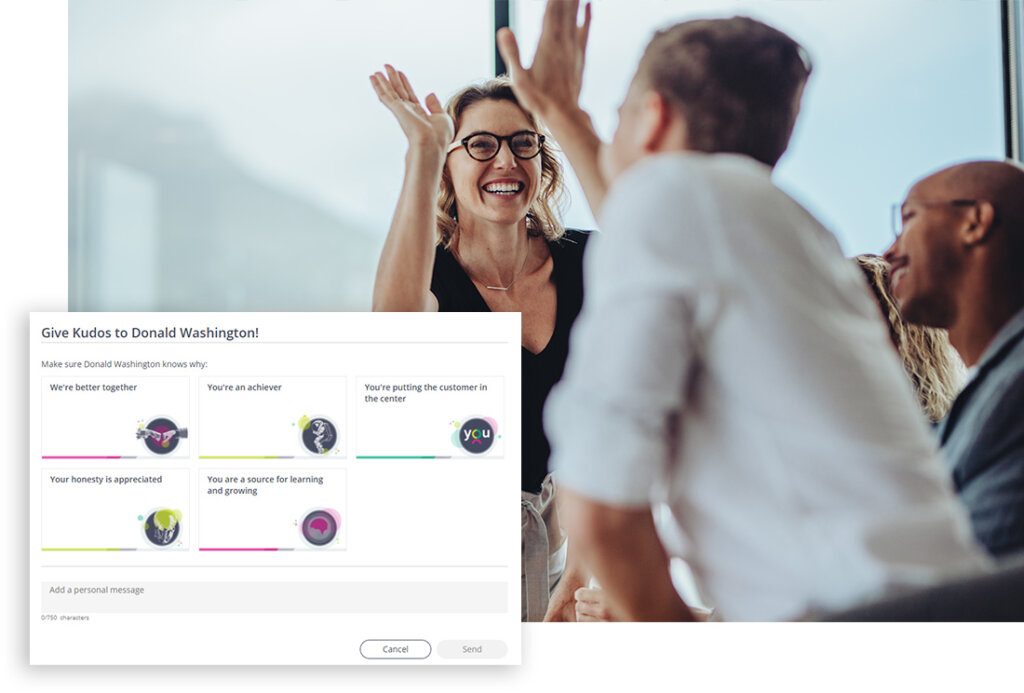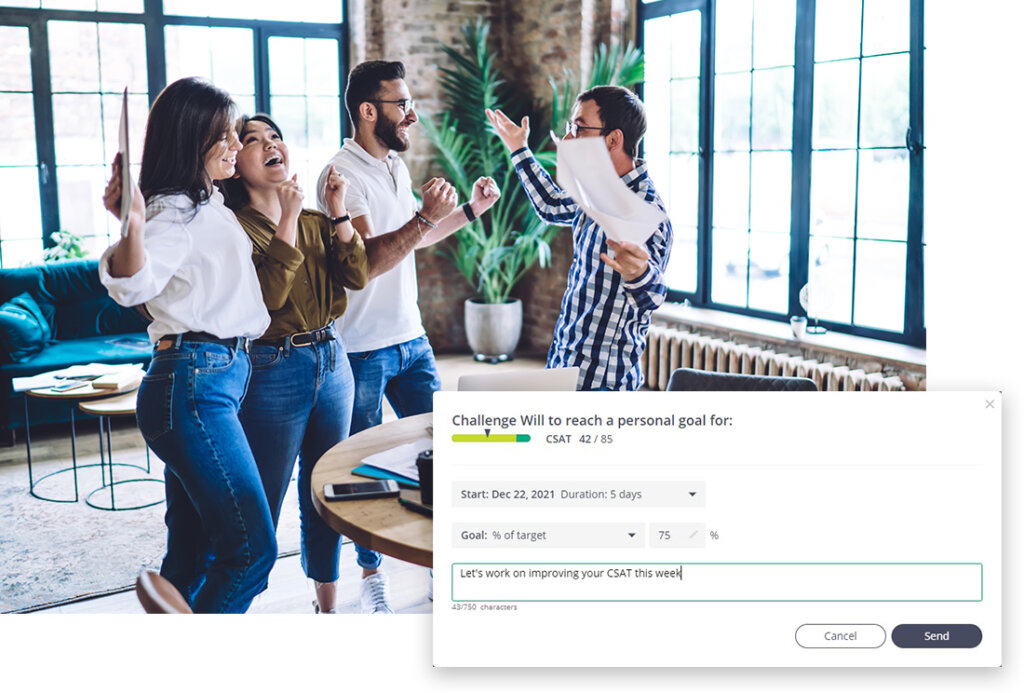 TURN INSIGHTS INTO ACTION
Create a challenge with dynamic goals
Quickly move the needle and push performance forward for individual employees and entire teams with time-based challenges that reward employees for hitting their goals.
TURN INSIGHTS INTO ACTION
Assign a learning mission
Help your employees continuously grow with microlearning activities targeted to the areas where they can improve most. Easily monitor learning completion rates to identify where proficiency may be lacking and where to focus future learning.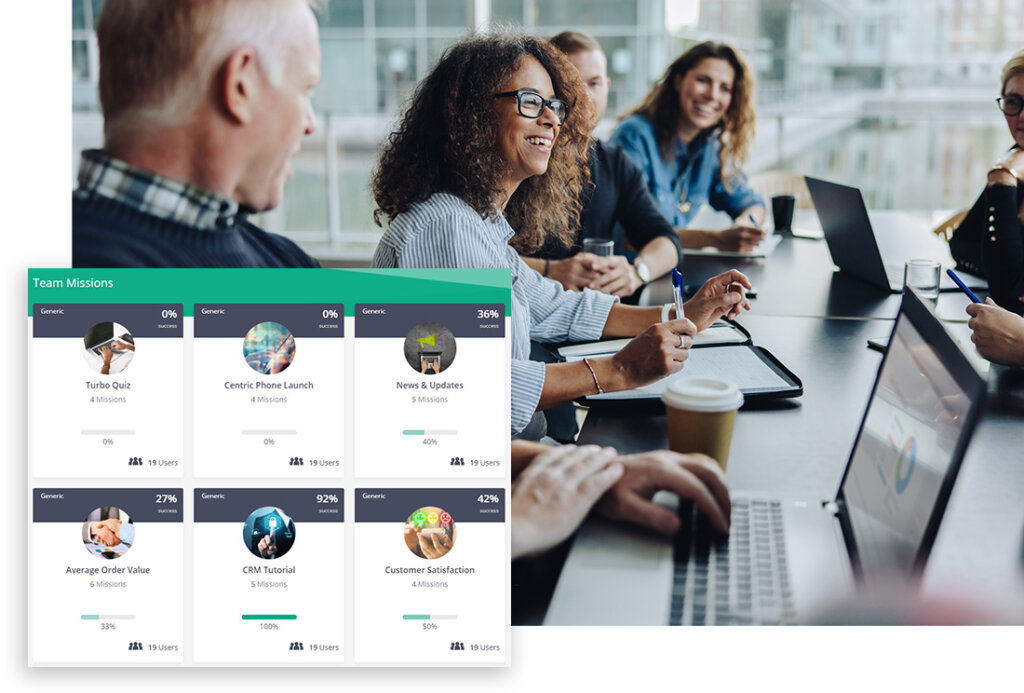 ---
Consistently apply best practices
Ensure consistency and personalization at scale by applying best practice-based coaching templates to engage, take actions, and share knowledge. Leverage historical performance trends and recent coaching actions to guide managers towards the most effective activities.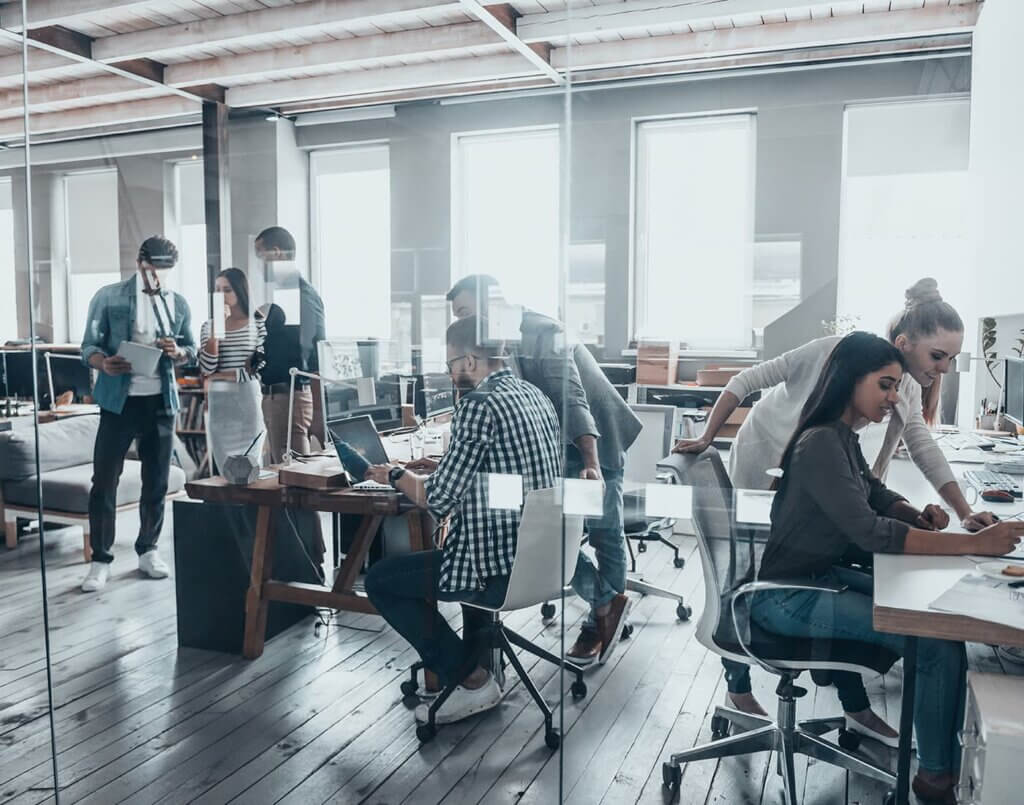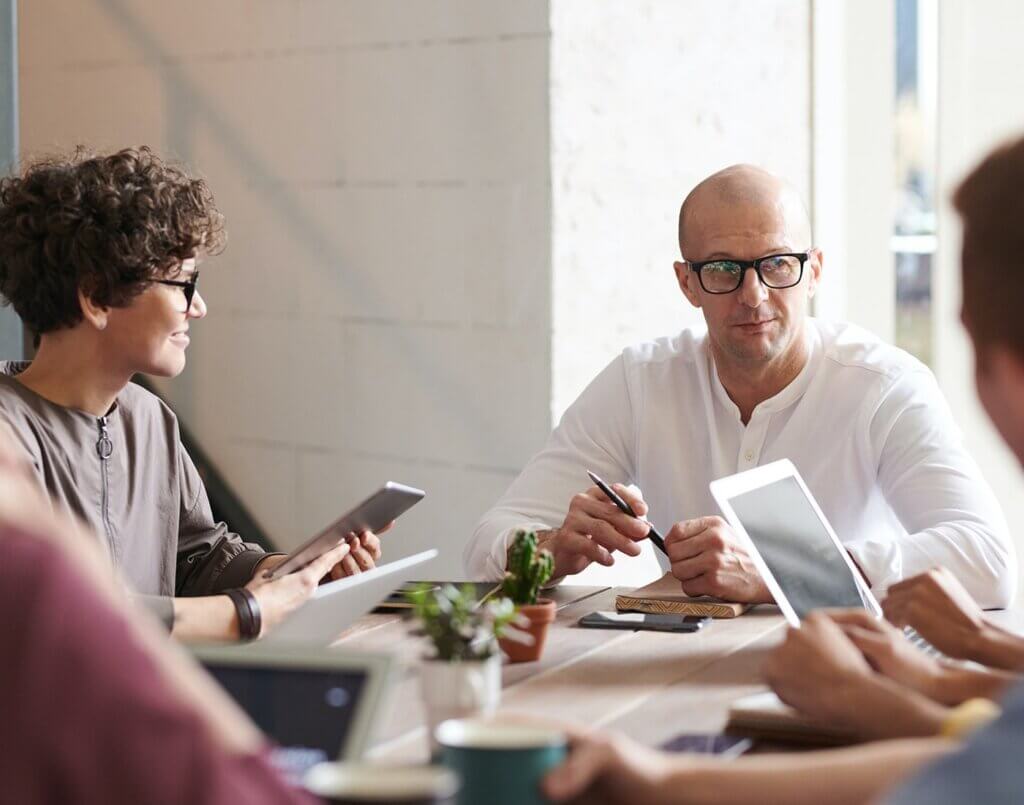 Close the loop
Give frontline managers instant visibility into the status of coaching activities sent to employees. Quickly assess the progress and achievements of individual employees and follow up. Leverage two-way coaching interactions to deepen connections between managers and employees, and inspire greater collaboration. Create a closed loop of communication to instill accountability for both the manager and employee and ensures nothing gets lost.
---
Continuous coaching yields continuous improvement
Augmented coaching by Centrical empowers companies to provide an effective coaching experience for managers and employees.