Microlearning Through Gamification: 8 Simple Steps
Improved knowledge retention and increased performance starts with microlearning, interval learning and topic repetition.
For many companies, the million-dollar question is how often people should engage with eLearning. When you come from the classroom training world, the response maybe once a month, once a quarter, or once a year. But, in the eLearning engagement and gamification world, the brevity of the materials and the enormous benefits related to repeating learning, make for an altogether different model: daily or weekly interaction with eLearning, possibly through a gamified digital engagement platform.
Imagine a world where employees can initially go through 3-4 nuggets of eLearning, answer (drill) questions, or go through simulations that require applying this knowledge. Imagine them engaging with these materials for ten minutes daily over a period of a month. Would this result in better engagement and knowledge retention?
Download the guide to learn how today!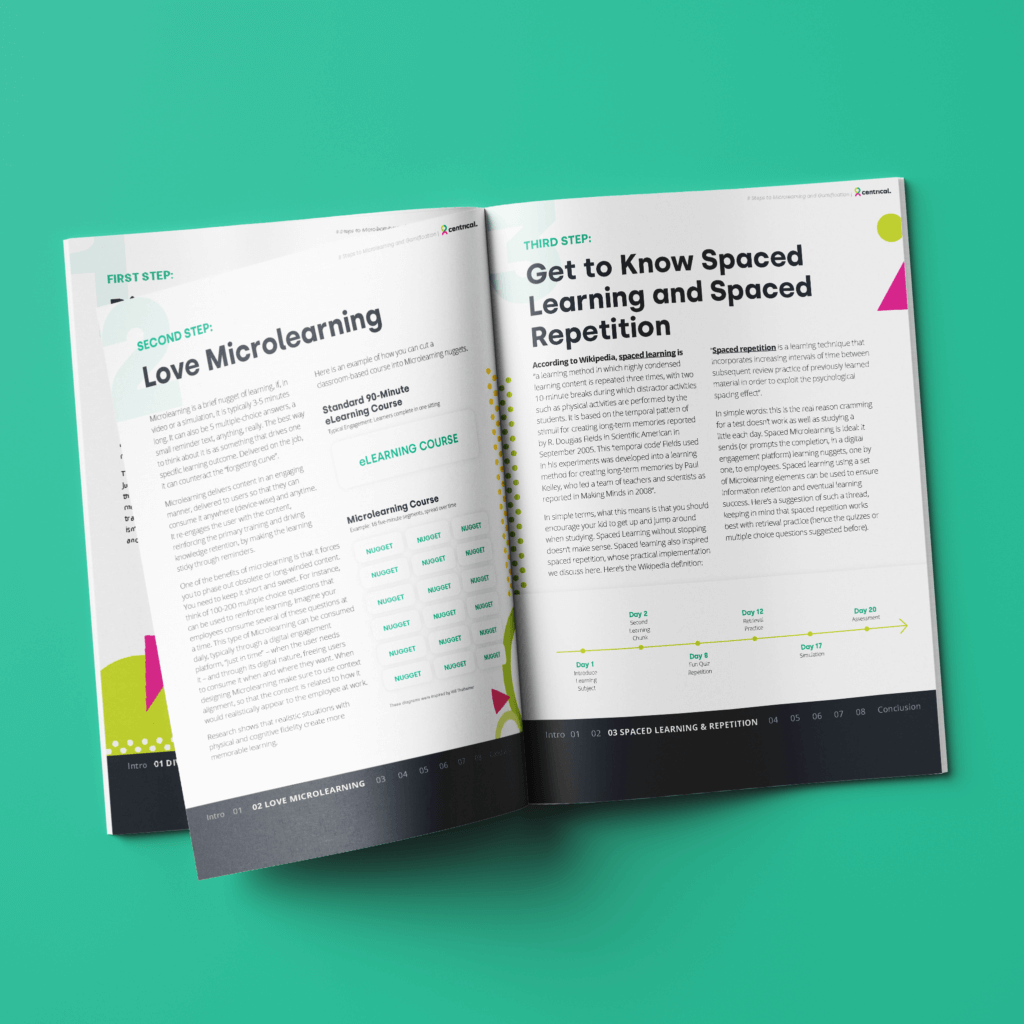 What you will learn:
How to overcome the challenge of learning at work
Get to know spaced learning and repetition
How to personalized global learning at scale
Strategies on how to use gamification to serve Microlearning sessions.