Transforming the Frontline: 9 Operations Leaders Redefine the Employee Experience
Hear from nine operations leaders who are transforming the employee experience for their frontline teams—and seeing results. 
"If you…recognize that the more that you can empower and trust your employees to be self-directed and self-managed, then you're going to get a better outcome… Look for those opportunities. There's always going to be something that you can do to enable your people to be more self-directed and self-managed." 
Enterprises everywhere are transforming their frontline teams through interval learning and coaching, with a gamified approach. In this guide nine operations leaders share their stories of transformation, and the positive impact gamification has had on their business.
Download the guide and start your EX transformation journey today!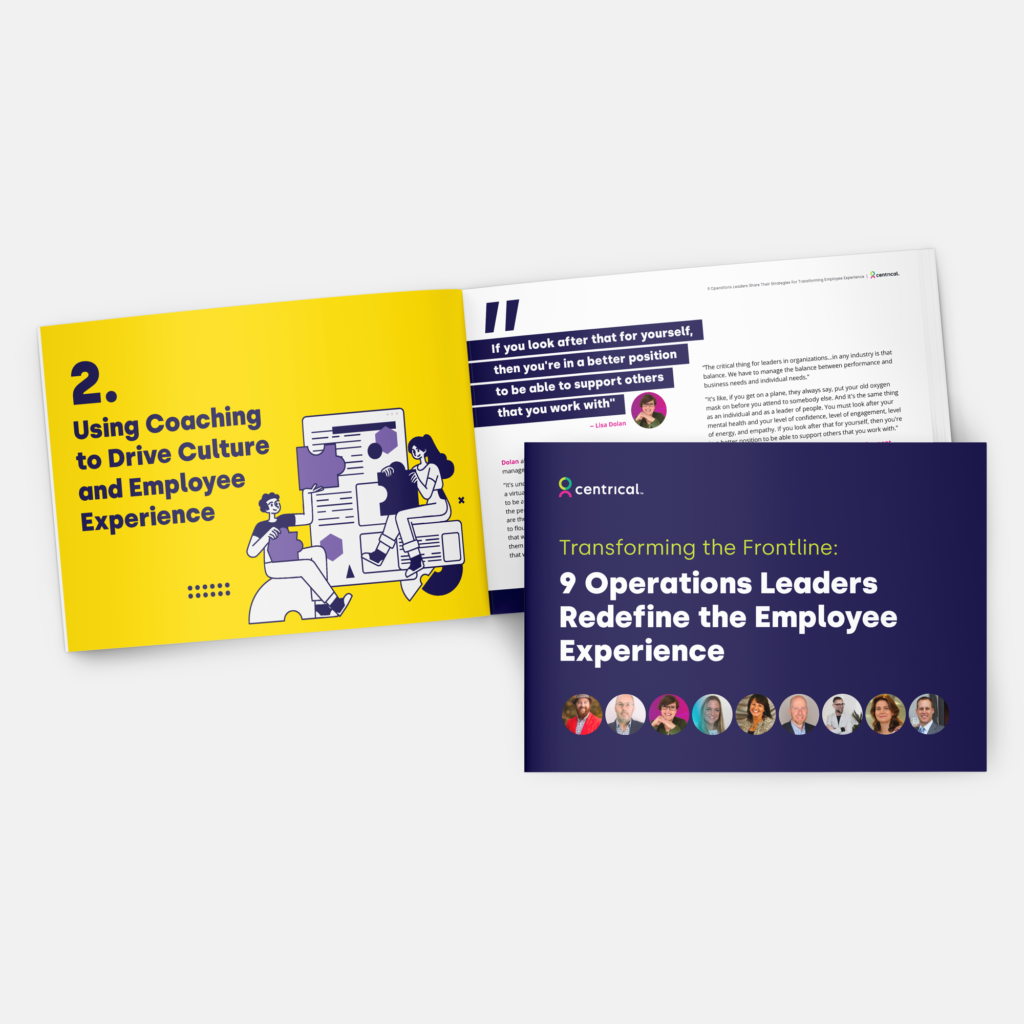 In this guide, you will learn what operations leaders are saying about:
Driving culture and EX through coaching
Framing discussions around metrics and reporting
Why investing in psychological safety is critical
The difference between motivation and inspiration