A note from Centrical CEO Gal Rimon
This year's International Women's Day theme is about #BreakTheBias for a world free of bias, stereotypes, and discrimination. At Centrical, this is work we do every single day – it is a value we live by.
While women have made important gains in representation at organization in the last few years, we're still a long way from equality.  The past two years of COVID pandemic have impacted women more severely than men and re-opened gaps that had already closed. 
So how are we doing at Centrical? As the founder and CEO, I am very proud that:  
There is no gap in pay between men and women at Centrical

 

We have more women than ever in senior management team (50

%)

 

We have more women in middle management roles than ever

(35%)

 
We still have an unrealized goal of increasing the number of women in the company, especially in Engineering and Sales.   
But building a gender-inclusive workplace doesn't just mean hiring more women and achieving pay equity. A truly inclusive work culture strives to have every employee, regardless of their gender, feel supported, respected, and feel their voices are heard. This type of environment sets us up for success and could in turn attract more diverse candidates.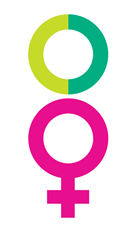 Our environment is shaped by our day-to-day experiences, our interaction with each other and the way we communicate and solve conflicts. This means we are all part of creating our inclusive environment and this is where our Better Together value can be demonstrated.   
We strive to always make sure all voices are heard in meetings, allow each other to bring questions and concerns up as they arise. We should commit to checking and re-checking our assumptions and ask questions about what was said instead of knee-jerk reactions based on our previously established assumptions.   
I encourage everyone in Centrical to strive for these goals, and respectfully remind each other (including me!) if we don't live up to them.   
As we all know very well…the times we live in provide us with rare opportunities to change the workplace for the better.  Doing so will require pushing for bigger gains in representation of women, recognizing and rewarding women's contributions, and doing the deep cultural work necessary to create a workplace where all women, and all employees, feel like they belong.    
Happy International Women's Day.