Welcome to BOOST! The Centrical podcast
An Employee Engagement Variety Podcast
BOOST is a variety show from Centrical focused on one thing: helping you elevate your employee engagement and performance.
Hosts Luke Jamieson and Laura Butvinik explore a collection of employee engagement topics, examining trends to know, insights to help you become a better leader, and conversations with peers sure to put a smile on your face
Sign up to get new episodes delivered to your inbox:
The definitive podcast on employee engagement
Episode #5: Stories of Impact: The Keys to Impactful Employee Training
In this episode, Renzo Urzua, Global Contact Centre Management Training & Design Lead for Mastercard, joins BOOST to share his insight on helping to manage and train global teams. We discuss the ways language and culture deeply impact training dynamics, and the importance of encouraging each employee's own personal brand through the training process and beyond.
Episode #4: Moments of Truth: Establishing the foundation of your CX and EX
In this episode, Laura Patterson, President and Co-Founder of VisionEdge Marketing and author of Fast Track Your Business, joins BOOST to share the keys to providing a rockstar employee experience, and why even the littlest moments matter in creating experiences that impact your bottom line. We discuss how CX and EX both affect each other, why culture sets the foundation for business success, and how to progressively empower your employees.
Episode #3: Wow Factor – Creating "edutaining" experiences for your employees
In this episode, influencer and author Dennis Wakabayashi takes to the BOOST stage to share all about how his experience at Expo 2020 Dubai changed the way he thinks about creating experiences for employees. Dennis shares not only his incredible stories from Dubai, but also his tactical takeaways for how you can implement storytelling in your EX strategies, celebrate employees in creative ways, and how corporations can start thinking of "the needs of the few", first.
Episode #2: EX Excellence – Here's how to create an employee journey map
In this episode, author Annette Franz takes to the BOOST stage to talk about why (and how) companies should map out their employee experiences just as carefully as their customer experiences. Annette recently authored the book "Built To Win", which is all about creating a customer-centric culture by putting employees at the heart of everything.
Episode #1: Serotonin show – the chemical proof behind creating a lasting employee experience
In this episode, CX influencer Nate Brown joins Luke and Laura to talk about why he–a CX expert–is so passionate about the employee experience. He shares examples of employee experiences influencing customer experiences, why creating a dopamine-fueled "winning" culture isn't the best morale booster, and how employee expectations have shifted dramatically over the past few years.
Nate is the Senior Director of Customer Experience at Arise Virtual Solutions and co-founder of the CX Accelerator community.
Trailer:
Create a learning culture. Ensure business agility. Engage, train, and coach talent. Attract and retain employees. Boost performance. No matter how you break it down there is a multitude of imperatives facing enterprises today as they manage modern workforces and just as many opportunities to optimize employee performance.
About the Hosts: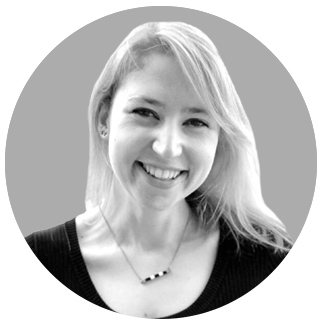 Laura Butvinik
Laura is the Global Manager of Customer Education at Centrical. During her career in training, she's enabled people and companies around the world.
From public speaking and live workshops to instructional design, she wears many hats – but is always focused on bringing delightful learning experiences to customers and employees alike.
Having studied film production at NYU Tisch School of the Arts, she loves bringing storytelling into her work to create fun and memorable experiences.
Laura lives in NYC where you'll find her running in Central Park, watching musicals, baking for her friends and family, and playing board games on the weekend.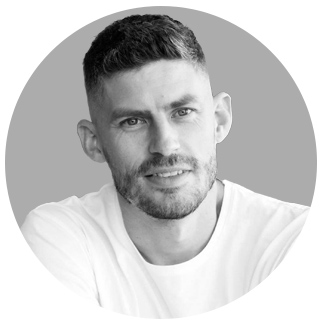 Luke Jamieson
Luke is a top global influencer and thought leader on customer and employee engagement. Combining vision, high energy, creativity, and execution, he's an inspiring and refreshing keynote speaker, podcaster, and blogger.
Luke's been featured in numerous publications including The Wall Street Journal and The Australian.
He studied design thinking at D.school, Stanford University, and is a certified LEGO® Serious Play® facilitator.
His rebellious, unconventional approaches have attracted many coveted awards and his enthusiasm for CX and EX has helped shape some of Australia's largest organizations customer and employee experience programs.