The First 90 Days: Using Gamification to Engage and Retain New Contact Center Hires
How can gamified learning and performance prevent early attrition in the contact center and ensure frontline managers engage new hires?
New Hire voluntary turnover in the contact center is costly: anyone who leaves the organization within the first 90 days of employment will not have made up for the costs involved in hiring them.
According to the 2020 Retention Report by the Work Institute, 3 out of 4 employees resign for preventable reasons, with about 40% of first-year turnover occurring within the first 90 days. Employees cite many reasons for leaving. Some of these reasons are not preventable, but some are.
In this eBook, we will touch on how to use real-time performance management and continuous learning in the contact center, and how a gamified approach to both can address the retention challenge in the first 90 days of work, ensuring employees remain engaged long after.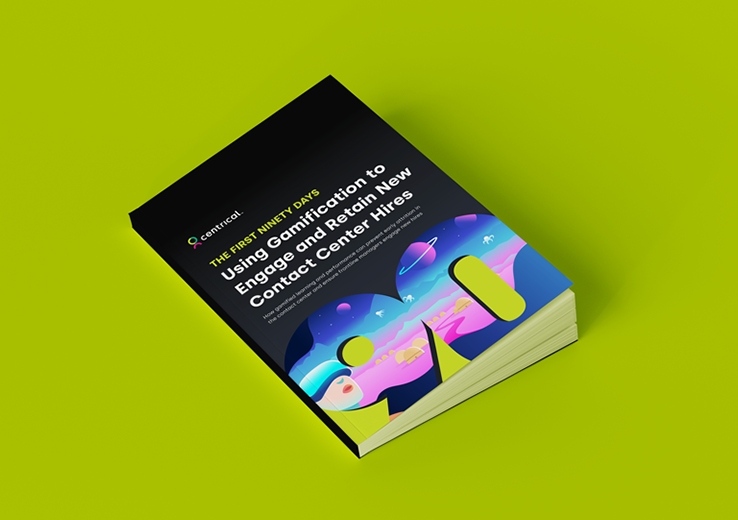 What you will learn:
How global employers use gamification to engage employees before the first day, reducing room for attrition
How gamified onboarding can put new employees on the fast track to productivity
Strategies to inspire better long-term team productivity by using goal-setting, meaningful work, and proper communication of worth
Ways to create team-based competitions around learning and development and overall project success