Centrical and MS Teams
Please Note: In order to use the Centrical App for Microsoft Teams, user's company must have a license for Centrical and a Microsoft Teams account. To get Centrical for Teams, click here.
What is the Centrical App for Teams?
The Centrical app for Teams gives quick and easy access to use of all the Centrical platform capabilities available to users directly through Teams – all in the flow of their work.
Once your Centrical and Microsoft Teams platforms are integrated, the Centrical Bot can help users:
Check their performance and game scores
Gain points by completing study items and participate in learning content
Send and receive kudos from team members
Earn and share badges
Post and reply to team questions
Receive daily push notifications about performance and daily activity
The Centrical App for Teams helps to directly engage users and provides them opportunities to learn, understand their performance, recognize each other, and celebrate success.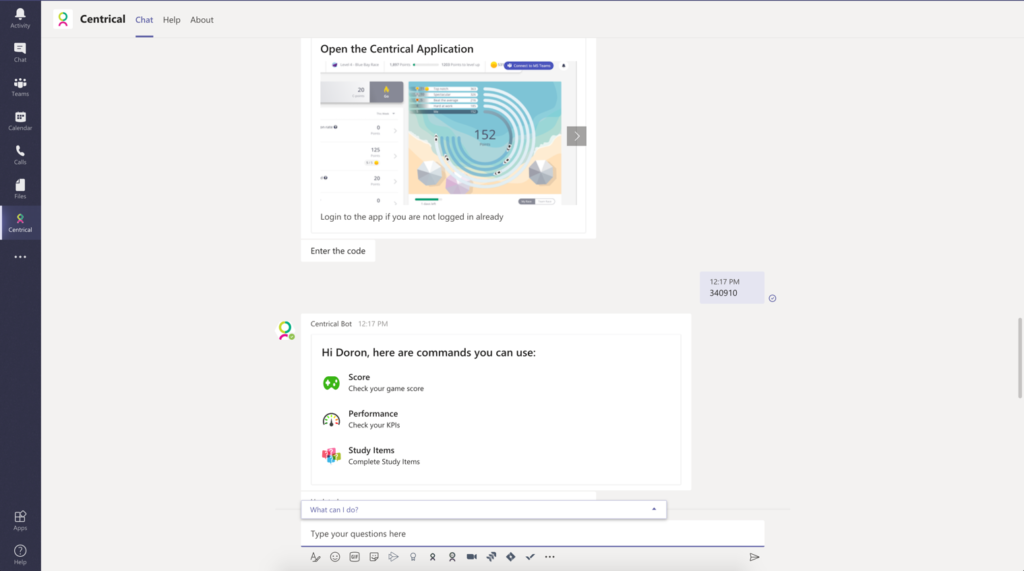 How to Connect Centrical to Microsoft Teams
Connecting a Centrical user account to Microsoft Teams can be done directly from your Centrical user platform. You can also choose to add the Centrical app for Teams via Microsoft Teams. This can be a helpful way to "pin" Centrical to your Teams navigation bar.
Connecting from your Centrical Platform
Adding the Centrical app in Microsoft Teams
1. Connecting from your Centrical Platform
1.1 When logged in as a user, select the Connect to MS Teams button in the top-right corner.

1.2 A pop-up window will appear with further directions to generate a unique code (which will serve as this user's authenticator when connecting) and to open Microsoft Teams. Enter the code in the Teams chat to connect and get started.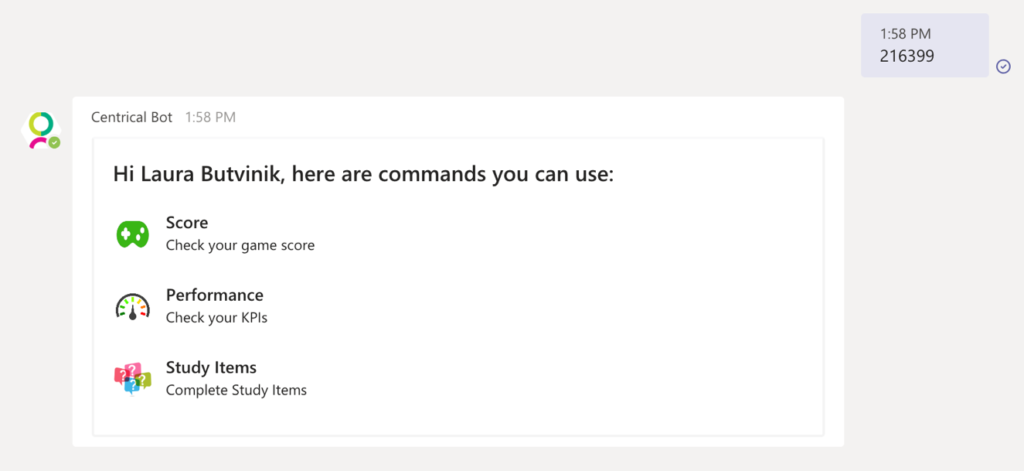 2. Adding the Centrical app for Teams
2.1 From your Microsoft Teams account, use your navigation bar to go to the app store.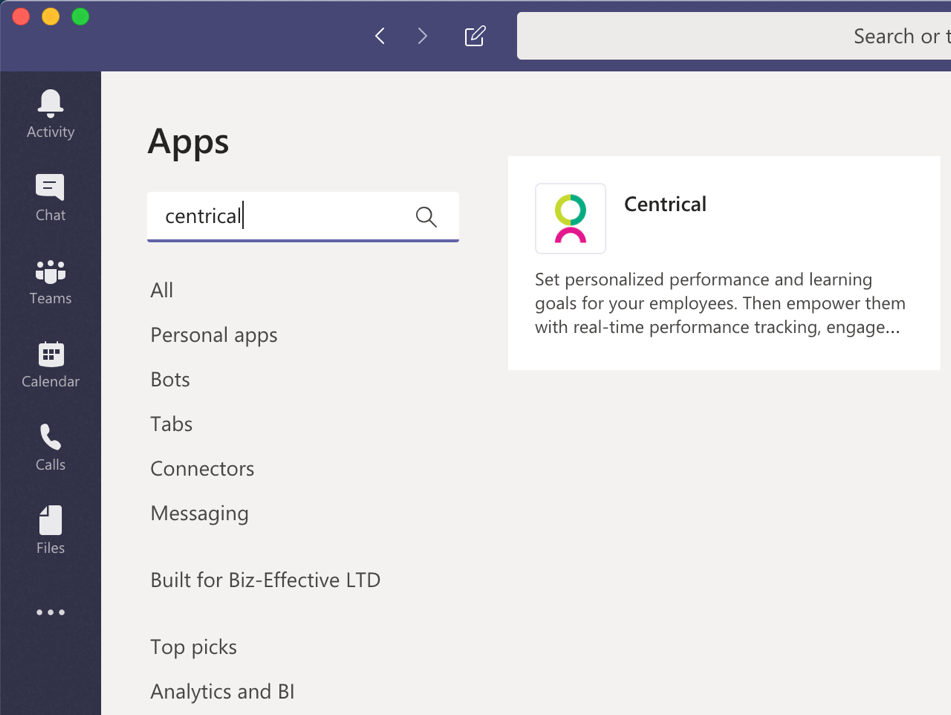 2.2 Search for Centrical > select Add
Please note: If the Centrical app is installed before connecting your platform, there's no need to worry. Simply head to your Centrical user account and generate the code as shown in the above steps. Directly put the code in the Centrical Bot chat.
Using the Centrical Bot
Once connected, get started by selecting a command, such as Score, Performance, or Study Items. You can also type the command into the chat box or choose from a selected list of actions.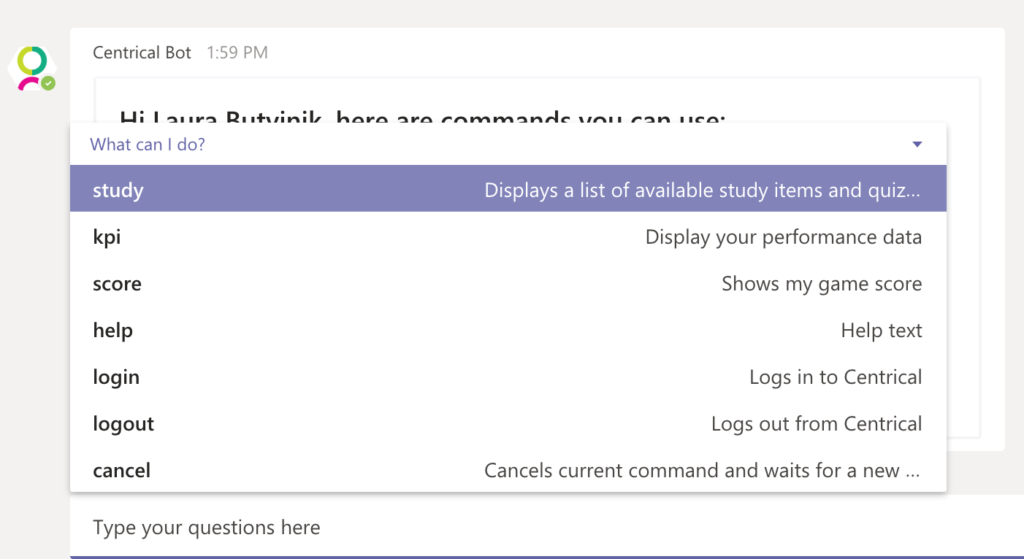 By interacting with the Centrical Bot, users can easily understand their performance, consume learning content, and advance in their game all through Microsoft Teams.